THE MASK WHICH IMPROVES YOUR TRAINING
Discover the training mask designed by Vork. It has a dual system which protects the health of the athlete, while regulating the incoming airflow.
It simulates high altitude training, allowing you to achieve better performance in your training. Additionally, its multilayer filter system allows external air to be channelled and exhaled air to be filtered, isolating the airways from the exterior and retaining unwanted particles and agents, preventing them from entering the respiratory system or being transmitted from one person to another.
REQUEST INFORMATION
OVER 200 TRAINING SESSIONS
The training mask contains 9 easily installed filters, 3 incorporated in the mask and 6 replaceable. Each filter has an approximate duration of 48 hours, it being recommended to replace them after this period. For half hour training sessions, they have a duration of over 200 sessions.
They have a 100% adjustable system of valves through screwed caps, allowing perfect air flow for peak training.
BENEFITS OF THE TRAINING MASK REVOLUTION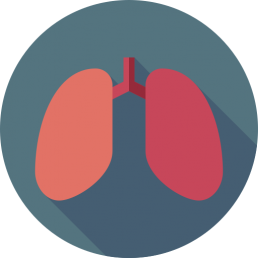 IMPROVES BREATHING AND PHYSICAL FITNESS
Improves physical fitness by increasing lung capacity.
Stimulates breathing at a constant rhythm.
Special conditions for exercising intercostal muscles.
Strengthening of the diaphragm.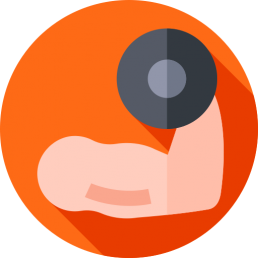 ENHANCES YOUR TRAINING
Partial simulation of high altitude training.
Helps concentration during exercise.
Reduced muscle recovery time and delayed appearance of muscle fatigue.
Contributes to mental tolerance against exhaustion during competitions.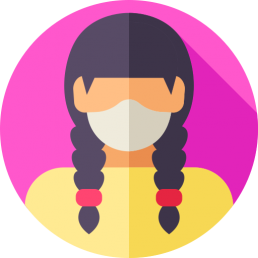 PROTECTION FOR THE ATHLETE
Expulsion Valve system which contributes to the elimination of carbon dioxide when exhaling, through a diaphragm which prevents the CO2 from entering our respiratory system again.
Isolation of the airways from the exterior thanks to a multilayer system.
TEXTILE MATERIAL
Ultra-light textile fibre which allows the skin to breathe. Elastic garment which adapts to each athlete (universal size). Material highly resistant to traction, allowing its use in highly demanding training.
ERGONOMIC DESIGN
Ergonomic design which allows optimal distribution of pressure. It has a double band which allows safe fastening, thereby preventing its movement. It has an elastic band on top of the head and an adjustable band behind the neck.
VELCRO AND ELASTIC
The velcro and elastic of the mask are made from high quality polyester, attached with double stitching to guarantee their durability and excellent performance during use.
DOUBLE STITCHING
The great durability of the product is largely due to its double stitching on all joins and double tabs, thereby ensuring reliable, safe use by athletes.
VALVES
The valves are fully adjustable, and can thereby meet the demands of all athletes, achieving a progressive advance in the evolution of respiration and physical improvement.
CLEANING
All components are detachable to facilitate cleaning, allowing all unwanted bacteria which is very common in exercise to be eliminated.
Would you like to train with the Training Mask Revolution?
Request Information